A Church, A Family, A Home Away From Home!

We are a Spirit-filled, Spirit-empowered, English speaking, multi-cultural, interdenominational, evangelical church focused on ministering to the U.S. Army, German, and International communities in the Wiesbaden area.
Everyone is welcome!
The Refuge is a "safe" place where you will be loved, encouraged, challenged, and equipped to go back our and live the victorious life that Jesus Christ provided for us through His death and resurrection.
In Person Sunday Worship at 4:00 pm
We are meeting together again in person. We are following all COVID guidelines to insure everyone who attends church remains healthy. We are currently under 3G: Vaccinated, Recovered (within the last 6 months), or Tested (at an authorized facility). We also are maintaining the use of masks (FFP2 or OP) and social distancing.
If you would rather join us online, we also livestream via our Facebook Page – The Refuge Wiesbaden.
Zoom "Praise & Prayer" – Tuesday nights 7:00-8:00 pm
We begin "Praise & Prayer" Tuesdays on January 4, 2022. This is a time of worship, prayer, and scripture readings together.
Zoom Bible Study – Thursday nights 7:00-8:00 pm
We will be studying the Epistle to the Ephesians, starting January 13, 2022.
Recognizing everyone's busy schedules during the week, and early wake-up for school/work the next morning, we will keep these Zoom sessions to one hour. That way everyone can participate, without worry.
Contact Us to Join Zoom
You can check our Facebook Page – The Refuge Wiesbaden, or contact us at therefugewiesbaden@gmail.com, and we will provide you with the information to connect with us via Zoom.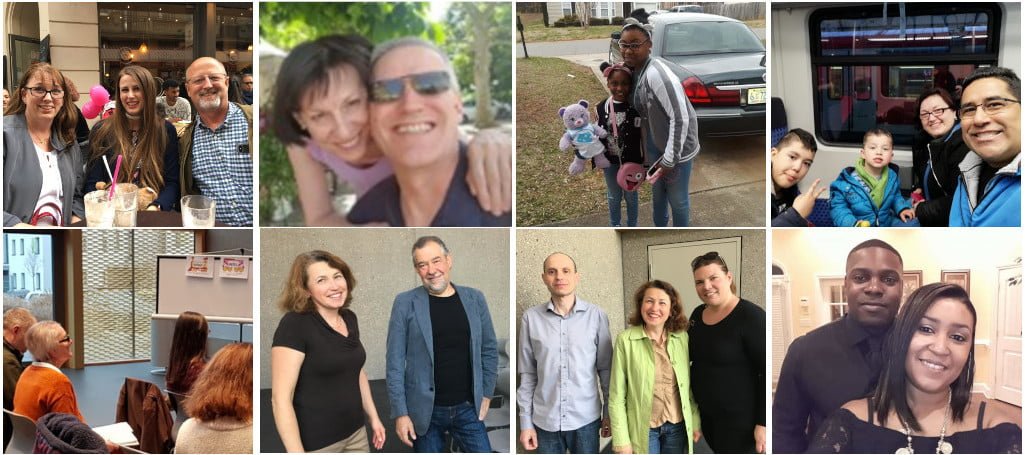 "A Church, a Family, a Home Away from Home"
-Be called out by God and set on fire by the Holy Spirit to live a radical, fruitful, and joyful Christ centered life!
-Grow exponentially in your relationship with Jesus Christ.  You will be discipled into a personal, purposeful, and vibrant relationship with Him.
-Be launched out into the community, and the world, to fulfill the great purpose the Lord has for your life.